Auctions Darley we are an online and online auction house that is located in the center of the city of Valencia, more specifically in the Avenida Menéndez Pidal 13 (Nuevo Centro and El Corte Ingles,) With nearly two thousand square meters in the same central bus building in Valencia. You can also find us in our Gallery and Darley Auction Office on Calle del Mar 48 near Glorietas and Calle Paz.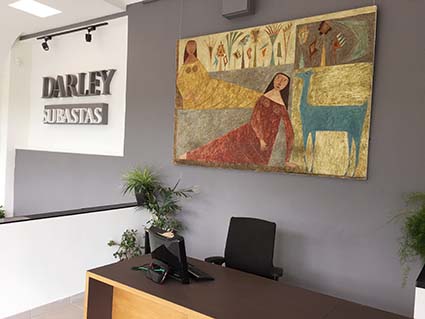 Reception Auctions Darley Avd. Menéndez Pidal 13, Valencia.
The only Spanish auction house specializing in oriental art and antiquities, which has the best national and international experts in jewelry, antiques, artistic goods, collector's items, art, etc. to be able to offer all our customers the guarantee that they are acquiring an authentic and guaranteed piece.
Our motto is Experience, Confidence, Guarantee and Service and for this, valuations or appraisals of all its lots are made to provide them with the best real estimate of the market.
If what you want is to sell, from Darley Auctions we will help you by putting all our means at your fingertips, in addition to offering you the appraisal or valuation for free, without any cost. Our team of professionals will be happy to contact and collaborate with you, providing everything you need to successfully manage your sale. We have a large portfolio of large national and international buyers willing to acquire the best lots in the market.
It has a website (www.subastasdarley.com), where you can participate online in all auctions as well as presence in social networks (Facebook, Twitter, Google+ and Pinterest) and three blogs dedicated to Antiques, Art and Jewels in general.
Darley Arts s.l. is the Spanish company that owns Darley Auctions, having as owner and administrator Mr. David Amorós Huebra. Designer, manufacturer and wholesaler of Jewelry, expert in Chinese antiquities, specialist in Chinese Archaic Bronzes.
If you want to contact Darley Auctions you can do it by phone 96 394 48 94 or via mail: info@subastasdarley.com.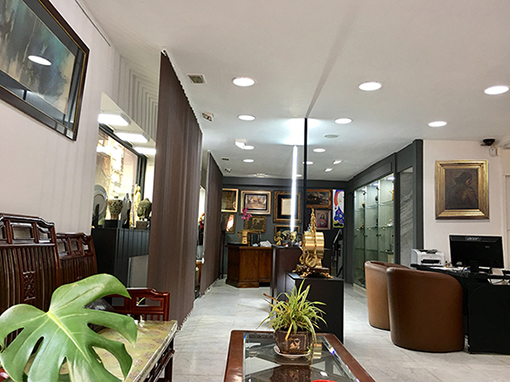 Auctions Darley Calle del Mar 48, Valencia.