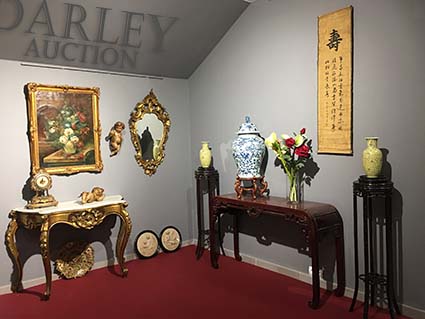 Nuestro equipo esta formado por un grupo de personas muy cualificadas con amplia experiencia profesional, un equipo dinámico, emprendedor, eficiente, con extensa trayectoria profesional en el ámbito de las antigüedades, obras de arte, Joyería, relojería, etc. Tenemos los especialistas necesarios para el estudio de todos y cada uno de los objetos e obras de arte o antigüedades que se nos presenten. Trabajamos con los mejores laboratorios, restauradores, tasadores, peritos, Historiadores, etc, para la elaboración de informes sobre la historia propia de la obra en cuestión y su representatividad tanto en su contexto histórico como dentro de la producción del artista, la biografía del artista, la iconografía, comentario estético, bibliografía, trabajo fotográfico y análisis técnicos y científicos para la autentificación del artista y/o de la propia obra o objeto y de esta forma poder ofrecer la máxima confianza y tranquilidad al cedente/vendedor como a los usuarios clientes que adquieren los lotes en nuestra subasta, Darley.com pretende ser una referencia dentro del mercado nacional e internacional de obras u bienes mueblessubastados.

Subastas Darley y todo el equipo, tiene como máximo propósito el ofrecer a todos sus usuarios lo mejor y sobre todo la mayor calidad y autenticidad del mercado nacional, especialmente en arte, antigüedades y esencialmente antigüedades Chinas, alhajas, etc.Queremos ofrecer a nuestros clientes y participantes el mismo nivel y profesionalidad que ofrecen nuestros colegas subastadores en otras ciudades del mundo como, Paris, Londres, New York, etc.
OUR TEAM:
DAVID AMORÓS

Department:

Chinese Antiques.

Chinese Archaic Bronzes.

Appraisal and Valuation.

Oriental Art.

ELIZABETH ZHANG

Department:

Valuation, Rating and Cataloging.

Oriental Art.

Asian Antiques.

ANTONIO SANJUAN

Departamento:

Tasación y valoración de

Joyeríay Alhajas.

Gemólogo y especialista

enDiamantes.

Perito Tasador.

ALAN SANCHEZ

Department:

Appraisal and Valuation of

Works of Art and Antiques.